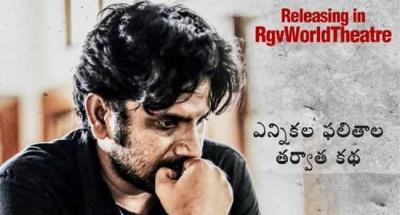 It is aware that maverick director Ram Gopal Varma is doing a film titled 'Power Star' and the first look is released now. Any film of RGV comes with a certain amount of controversy attached to it and we all know that happens when you are making a film with the name 'Power Star'.
Though RGV said that it is not based on real life characters, we all know who he is going mock in this film. In the first look, we can see the lead character sitting sadly and seriously thinking. The actor's look resembles Pawan and it is sure to spark some controversy.
Going by the first look, this film will be based on the situations the lead character is going to face after elections. It looks like RGV is going to deal with all these sensitive aspects in a controversial manner. We need to see how Pawan fans receive this film and what kind of tremors it creates in the film and political world.