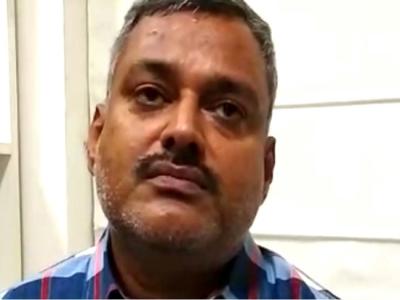 The most wanted criminal and gangster of Uttar Pradesh Vikas Dubey is said to be arrested by the Ujjain Police. The notorious gangster and his men have fired on policemen leading to the death of 8 policemen and thus the news hit sensation.
After the encounter with policemen, the police also replied the gangster by killing almost all his aides all these days.
The Uttar Pradesh Police have kept a reward of 5 lakhs on Vikas Dubey. A Police guard at the Ujjain temple has locked him up in the temple and called the SP Manoj Singh.
Immediately, Ujjain Police reached the temple where Vikas was performing rituals to the deity Maha Kaleshwar. Vikas was identified by the guard who took no time and just helped his higher officials to nab the most wanted criminal.