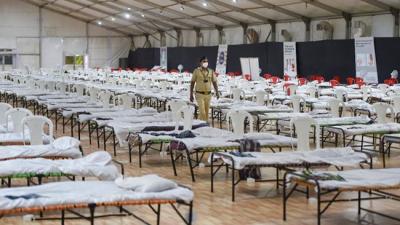 India continues to fear the ongoing pandemic as India reported over 20,000 fresh infections for the sixth consecutive day. Earlier week, India overtook Russia to become the third worst-affected nation in the world with the virus.
A recent study carried out by the Massachusetts Institute of Technology (MIT) researchers claimed that by February 2021, the situation in India gets even worse and India would be reporting 2.87 lakh infections daily.
The team of researchers comprises Hazhir Rahmandad, TY Lim and John Sterman in the team carried out the research based on the SEIR (Susceptible, Exposed, Infectious, Recovered) model.
The model is often used by the epidemiologists for a better understanding of the contagious disease. The standard mathematical model enables researchers to get accurate data.
The outcome of the study is raising many fears and concerns about the spread of the virus as it stated that by the end of February 2021, India will emerge as the worst-affected country in the world.
The US, which is at the top place currently will be in second place with 95,000 cases per day as per the study. South Africa(21,000), Iran(17,000) will be at the next following places.
Present testing rates and their response, what if the testing rate increases by o.1 percent daily starting from  July 1, 2020, what if the testing count remains the same and the contact rate increased are the three main aspects the researchers took into consideration while carrying out the study.