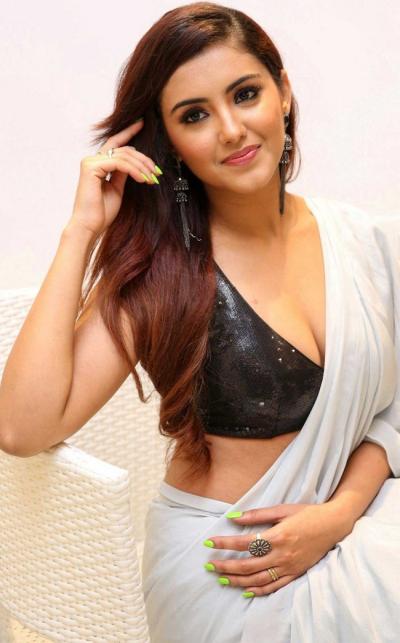 There are some girls who make get stuck in your mind right from the moment you see them. Mesmerising beauty Malavika Sharma is one such gorgeous girl who stuns you with her tremendous looks.
Looks at this click where she is absolutely stunning. Draped in a white saree, Malavika looks like a show stopper thanks to her glamour appeal. The glowing face paired up with the seductive pose and titillating skin show makes this pic get stuck in your mind for a very long time. That alluring eyes are sure to pierce right into your heart.
The 21-year-old girl made her debut in Tollywood with Ravi Teja's 'Nela Ticket' and she is waiting for the release of her next film 'RED' starring Ram in the lead. Malavika Sharma is pursuing her studies in law along with acting.