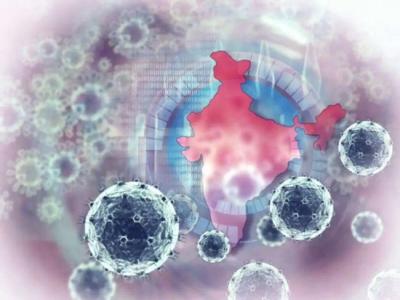 The spread of the ongoing pandemic continues to ring danger bells in India as the country has been reporting over 20,000 cases for six consecutive days. As a new addition, India reported 22,752 fresh infections in the 24 hours taking the toll of the total infections to 7,42,417
The fatalities were also increasing rapidly 20,642, as 482 fresh casualties reported in the past 24 hours. With this, the total fatalities zoomed to 20,642.
On a brighter note, the total recoveries in the country increased to  4,56,831, with a recovery rate of 61.5% which is a positive sign. The active cases stood at 2,64,944.
Maharashtra continues to be the worst-affected state in the country with the deadly outbreak of the virus. The state currently has  2,17,121 total infections and 9,250 fatalities.
Tamil Nadu is the second worst-hit state in terms of the total infections with  1,18,594 cases and 1,636 fatalities, followed by national capital Delhi with 1,02,831 cases and 3,165 fatalities.
Telugu states are reporting cases every other day raising fears about the spread of the virus. Telangana surpassed 25,000-mark with 1,831 fresh infections reported in the past 24 hours.
On the other hand, Andhra Pradesh reported 1,178 fresh cases in the last 254 hours, taking the toll of the total cases to  21,197. So far 252 people succumbed to the virus.
Globally, the total infections zoomed to 1.15 crore, while 546,720 people succumbed to the dreaded virus. So far 6,902,360 patients managed to recover from the virus. The US tops the list with more than 2.8 million cases and over 1,30,000 fatalities followed by Brazil and India.