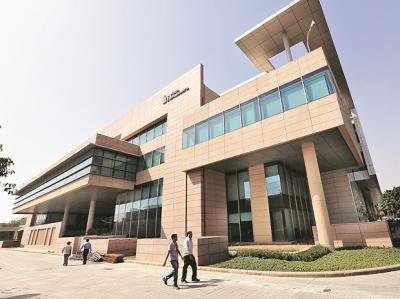 The virus originated from China is spreading its deadly wings in India as many offices and campuses were closed with the employees contacting the respiratory disease. One more campus joined the list.
The Tech Mahindra Campus in Bhubaneswar was sealed by the Bhubaneswar Municipal Corporation (BMC) for 72 hours for sanitization purposes with seven cases reported in a span of one week.
Pramod Kumar Prusty, North zonal deputy commissioner of BMC confirmed the same and said the campus will be closed for 72 hours as the campus reported seven cases in the last week.
The campus reported the first case on the 29 of June and by the end of the week, the toll increased to seven. Following this, 65 employees working at the campus were asked to observe home lazaretto.
If the employees develop any symptoms of the respiratory disease, they will be sent for the pandemic tests accordingly.
Looking at the cases, Odisha has more than 10,000 cases as the state reported the highest surge of cases in a single -day with 572 fresh infections on Monday.