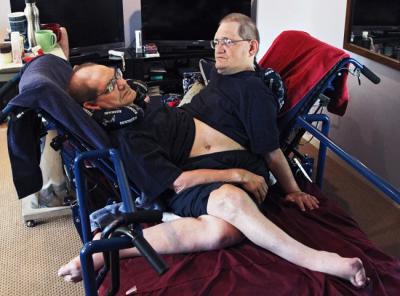 Ronnie and Dinnie Galyon, who are widely regarded as the longest surviving conjoined twin brothers in the world lost their lives at the age of 68.
The Conjoined twins who hail from the Ohio state of the United States were born on the 28th of October in the year 1951. The twins bagged the record of the world's oldest surviving conjoined twins in the year 2014.
Their brother Jim confirmed the news and said, they lost their lives due to the natural causes.
Back then, the twins used to appear in circuses as a special attraction for a living and took retirement from entertaining in 1991 given the situation created by their health issues.
With their health degrading gradually owing to their health issues, the twins moved in with their family members from 2011, till then the twins used to live separately.