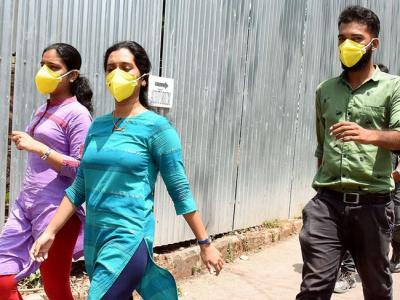 When it comes to setting an example, God's own country Kerala never fails to inspire others. In another bold step, Kerala brought an ordinance that makes wearing medical masks compulsory.
If anyone fails to wear a mask, they will be slapped with a fine of Rs 10,000 and the violators will be sent to jail for 2 years.
The ordinance has some rules and regulations which state everyone should wear a medical mask at the public places and mass gatherings so that the virus is not spread further.
At every public place and event, the public should maintain a physical distance of six feet and the shops' ad business operations should not entertain more than 25 people.
The ordinance has imposed a set of rules for the functions and celebrations too. The marriage events should not have invitees more than 50. That too they should wear masks and observe the physical distance.