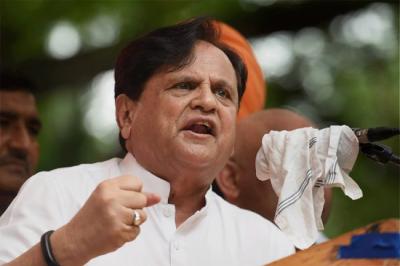 A Telugu personality is giving sleepless nights to the Congress leaders, including redoubtable Ahmed Patel. This Telugu man is now placed at a key position in the legal system and is now seen as a nemesis of Ahmed Patel. SV Raju, a Telugu man who is a senior advocate in Gujarat's Ahmedabad, has been made the additional solicitor general of  the Central Government.
Raju, a Telugu, is considered very close to both Narendra Modi and Home Minister Amit Shah. In fact, he was the lawyer for Amit Shah in the Sohrabuddin Encounter case and is also fighting the defamation cases filed by Amit Shah's son Jay Shah against the Congress leaders. He is known to keep both Modi and Shah posted about various pending and ongoing cases in Ahmedabad and Delhi. Sources say that senior Congress leaders like Ahmed Patel are already facing the heat as a slew of cases, including those pertaining to the Enforcement Directorate, have been slapped against him.
Along with Raju, two more advocates from Gujarat have been made additional solicitor generals in a recent decision by the Central Government.