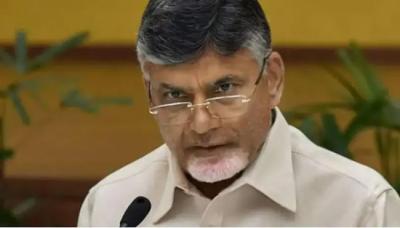 TDP boss Nara Chandrababu Naidu is a worried man.  He is worried because the YSRCP government has begun land distribution in a big way in Chandragiri and Kuppam areas, which Chandrababu considers his burroughs. The TDP has dubbed this as YSRCP's "operation Chandragiri" against Chandrababu.
Unfortunately for Chandrababu, the TDP in these two constituencies is in  complete disarray. There is no credible leadership at the grassroots level. Even in places like Naravaripalle, which is Chandrababu's native village, free land sites are being given. The TDP feels that all these will wean away the people from the TDP and the YSRCP will gain.  The TDP is also worried that the YSRCP is trying to settle people from Tirupati mandal in Chandragiri and Kuppam constituencies to alter the demographic balance in the two constituencies. According to TDP's estimates, at least 8000 to 16000 house sites would be given. If all of them settle there and enrol themselves as voters, at least an additional 30000 votes would be added to the electorate.  This might change the voting pattern in Kuppam and Chandragiri.
The TDP is worriedly watching the layouts in 150 acres in M Kongaravari Palle, Mungilipattu, M Kothapalle and Ithepalle. Similarly, land is being taken over in Dorna Kambala, Pichinaidu Palle andThondavada. Places like Bhimavaram and M Rangampet are close to Naravaripalle and land is being acquired there also.