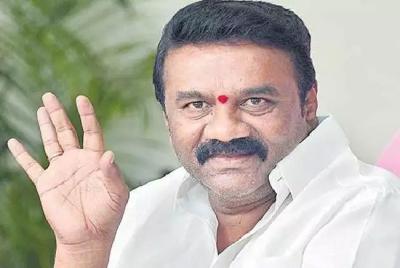 Given the prevailing situations and rapid growth of fresh infections, some media reports claim that the Telangana government is eyeing to impose a strict lockout in the GHMC region and the areas that fall under it.
These reports gained significance with CM KCR hinting at another lockout in the region as the government is receiving so many requests from various concerns to impose lockout again.
Amid this tough situation, Minister of Animal Husbandary, Fisheries, and Cinematography Talasani Srinivas Yadav who shares a close bond with CM KCR made some interesting comments on imposing lockout in the state.
Talasani Srinivas Yadav went on to say that imposing lockout is not an elixir. The idea cannot cure the pandemic completely and he urged the people to not step out of the house except for the emergency.
He also took a dig at critics and leaders who criticized the government for not permitting the private hospitals to conduct the pandemic tests and asked what the situation in the state now.
Some private hospitals were unable to use the staff for the smooth admission for the patients as patients are standing in long queues for hours to get admission. While some labs failed to trace the details of patients who were tested for the virus.