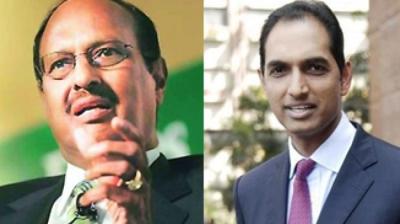 The Conglomerate company GVK group continues to suffer for the charges it is facing as the Enforcement Directorate(ED) is gearing up to charge the promoters and Mumbai International Airport Ltd (MIAL) officials for alleged money laundering.
Earlier, the Central Bureau of Inves­tigation (CBI) pulled out a huge scam of the GVK group. The CBI found that Rs 705 crore scam took place while meaning the airport affairs.
Looking at the timeline of the cases, the CBI filed a case on 14 people, including GVK Chairman G V K Reddy, his son G V Sanjay Reddy, MIAL officials, Airports Authority of India (AAI) official and some other entities over the alleged role in the multi-crore scam.
As per the CBI's First Information Report(FIR) GVK promoters reportedly understated the earnings of the MIAL. To under-report the earnings, they strike contracts with counterparts and even used the Mumbai Airport funds to meet their personal needs.
The CBI has also put forth charges of the promoters and claimed that they reportedly misused around Rs 395 crore from the MIAL reserve funds to finance their companies.