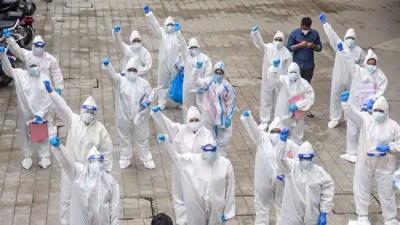 The spread of the ongoing pandemic continues to ring danger in India with the infections growing at a rapid phase. In the past 24 hours, India reported the highest spike in single-day cases with 22,771 fresh infections that take the toll of the cases in the country to 6,48,315.
On a brighter note, the recovery rate in India is increasing gradually which is currently more than 60%. So far 3,94,227 patients managed to recover from the virus and got discharged from the hospitals accordingly. While the active cases stood at 2,35,433.
Looking at the worst-affected states in the country, Maharashtra tops the list with 1,92,990 infections and 8,376  fatalities. The state has 79,927 active cases, as  1,04,687 people recovered from the virus so far.
Tamil Nadu that has 1,02,721 total cases and 1,385 turned out as the second worst-affected state in the country which has been reporting the highest surge of cases every other day.
National Capital Delhi emerged as the third worst-hit state in the country which has 94,695 total infections and 2,923 fatalities in connection with the ongoing pandemic.
Looking at the global scenario, the total infections surpassed 11 million-mark, while more than 5,23,000 people lost their lives so far. US, Brazil, Russia, and India are the worst-hit affected nations in the world.