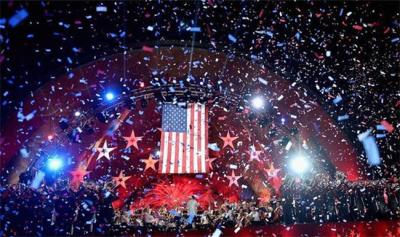 The ongoing pandemic originated from the Wuhan Province of China has spread to around 200 nations across the world and more than one crore patients were infected with the virus and more than 5 lakh people succumbing to the dreaded virus.
As if it's not enough, an infectious disease physician who works at the Boston Medical center claimed, the ongoing pandemic will reach its peak in the fourth week of July. He termed the peak stage as a perfect storm.
Despite being the worst-hit nation in the world with the dreaded virus, people in the US are throwing parties which is worrying the US officials.
So far the respiratory disease has spread to 40 states in the US. Marking the Independence day today, state governors directed the public to compulsory wear a mask and ordered the families to celebrate the independent day at their houses and not to hit the roads.
The officials are fearing that the Independence day weekend might result in witnessing more and more cases with the celebrations.
The health officials said this is going to be a vital test for the self-control of Americans. If they managed to display their self-control for the next few days they can get a sigh of relief.
For a few days, the United States is reporting a record surge of single-day cases inculcating fear about the spread of the virus. While over 40,000 cases were reported on Friday, the count was more than 52,000 on Wednesday.
A few days back, a health expert in the United Stated opined, if proper steps and measures were not taken the situation will get even worse and the country will report one lakh cases each day.