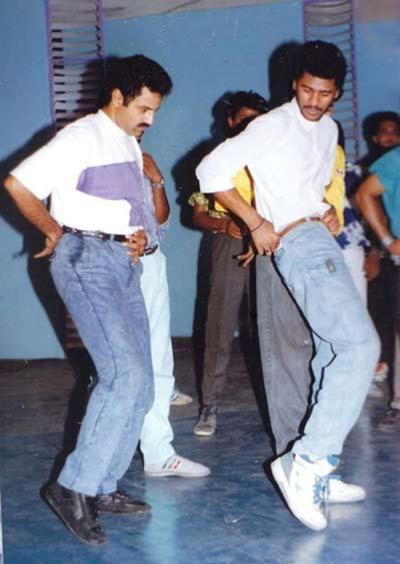 Social Media is full of memes and fanaticism over the Nandamuri actors. Balayya drives this fanaticism in a big way among others. This fanaticism is all about Balayya films and the euphoria continues.
Now a throwback picture of Balayya with ace choreographer Prabhu Deva is going viral on social media. In the pic Balayya is seen learning a dance move under the guidance of Prabhu Deva.
It is evident that Tollywood has seen so many dance numbers under the choreography of Prabhu Deva master in early 90s who used to choreograph steps as per the stars at that very young age whom encouraged the choreographer to this big stage as he is now.
In a way the Nandamuri stalwart is a director's actor and thus he used to dare to do all the needful for the script. In good olden days actors used to compete with each other in all spheres of the craft!