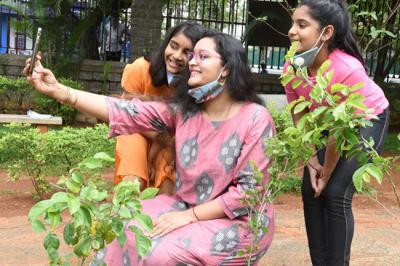 Actress turned Director Renu Desai is ever active on social media. She often shares the details of the happenings of her personal life, children and the film shoots on her Instagram page. The actress who was busy directing a film has stalled all the plans due to the crisis.
The actress has planted plant to promote green India challenge that was trended by MP santosh of Telangana. The actress was challenged by Uday Bhanu, a popular anchor in Telugu. Renu received the challenge now and shared the images on social media and said that everyone has to challenge themselves for this good initiative.
Renu Desai and Telugu media is a hand on hand combination that shows utmost interest on the happenings and thus Renu has finally clarified all the rumours of her films recently. The actress stays in Pune but her heart is in Hyderabad!