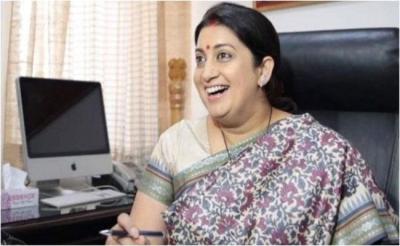 In the light of the move to ban the Chinese Apps gaining support from various corners, Trinamool Congress (TMC) Lok Sabha member Mahua Moitra posted a short video bite of  Union minister Smriti Irani where she can be seen thanking TikTok App for donating 4,00,000 personal protection equipment (PPE) kits.
Trinamool Congress MP Mohua Moitra expressed her doubt on how come to India accepted the PPE donations made by TikTok if the government wants to ban these Chinese Apps.
In the video shared by the MP, Smrithi Irani can be heard thanking TikTok CEO for India unit Nikhil Gandhi and his team for extending their support to India by donating 4,00,000 PPE suits for the frontline workers.
As a bid to teach Dragon Country China a lesson for its actions, the Indian government banned 59 Chinese Apps including TikTok, Helo, HAREit, UC Browser, Mi Community.
Watch a Cabinet Minister boldly advertising a Chinese company weeks before it was banned for "activities prejudicial to sovereignity of India"

Are we that hungry for PPE kits?

Didn't @BJP say PMCARES was paying for them ? pic.twitter.com/axEupDDkWD

— Mahua Moitra (@MahuaMoitra) July 1, 2020