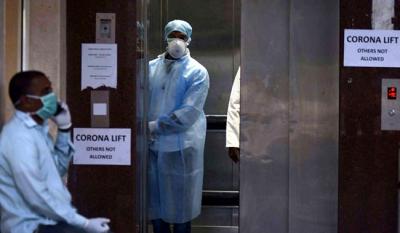 There is no stopping for the deadly coronavirus in Telangana. New infections are dramatically increasing in the state on each passing day while the less rate of testing is worrying about the people.
Telangana on Thursday has recorded a highest single-day spike with 1213 taking the total positive cases in the state to 18,570. Out of the 1,213 new cases, 998 cases were reported from GHMC, and 48 are from Rangareddy. On a positive side, 987 COVID patients recovered and discharged from hospitals on June 2.
While 98,153 samples were tested in the state, 79,583 out of them tested negative and 18,570 tested positive for the virus. So far, 9069 were discharged after getting cured and 275 died of the virus.