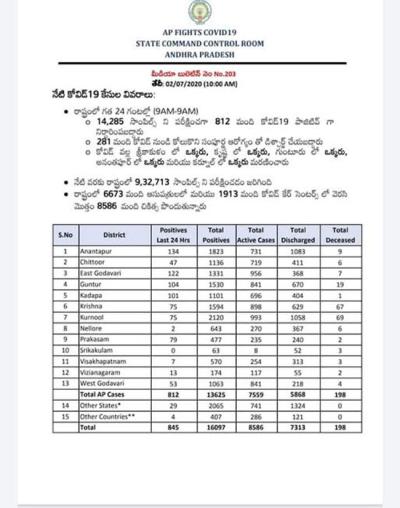 In what it could be a shocker, 812 fresh infections of the contagious disease in the past 24 hours, taking the toll of the total cases in the state to 16,097. With five fresh casualties, the total casualties in connection with the dreaded virus mounted to 198.
Out of the newly reported cases, 812 fresh infections were of locals, while 29 Returnees of other states and four Foreign Returnees were infected with the dreaded virus.
As per the information provided by the state health department, 14,285 samples were tested in the past 24 hours, and 812 people were found to be positive for the respiratory disease.
On the other hand, 281 people managed to recover from the ongoing pandemic in the past 24 hours and the total recoveries in the state zoomed to 7,313. The active cases in the state stood at 8586.