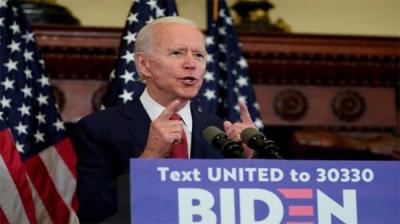 Former Vice-President, presidential candidate of the Democratic Party in the upcoming elections Joe Biden announced a piece of good news for the Indians. He said, if he emerges victoriously in November elections, he will lift the temporary suspension on H-1B visas imposed by Donald Trump.
His announcement gave a sigh of hope for the US Aspirants, who have a dream to work in the US. Indian IT professionals make a lion share in these aspirants.
The Presidential candidate who took part in the meeting organized by the NBC News lauded the H-1B visa holders' contribution towards the country. The meeting was conducted to discuss the  Asian American and Pacific Islander (AAPI) issues
Responding to a question, Joe Biden found fault with Trump's decision to suspend the H-1B visas and other foreign work visas for the rest of the year and said he would not entertain such decision in his administration.
He went on to say that, company visa holders built the country and if he becomes the President, he will send the legislative immigration reform bill to Congress that aims at providing citizenship to 11 million undocumented immigrants