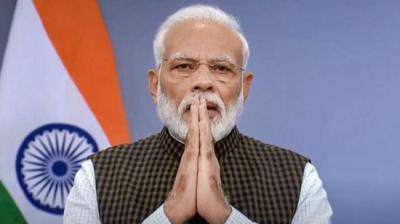 In a very significant move that indicates the anti-China mood prevailing in the country, Prime Minister Narendra Modi has exited two key China apps. He had exited from the chat app We Chat and the social media app Weibo. The Government has already banned 59 Chinese social media apps.
Interestingly, just about a week ago, China has removed all the speeches, statements and photographs  of Prime Minister Modi from its We Chat. As a retaliation, Modi has exited Weibo by deleting all his previous posts before deleting he account. Modi had joined Weibo and Wechat in 2015 and has uploaded as many as 115 posts. Modi had 2.44 lakh followers on Weibo and used to be quite active on the app.
This is part of the ongoing tussle between India and China over the border issue. China has moved its troops and tried to occupy the heights in the Eastern Ladakh region. India has strongly resisted the move and foiled Chinese attempts. The standoff in Galwan area led to the death of 20 Indian jawans and an unspecified number of the personnel on the Chinese side.