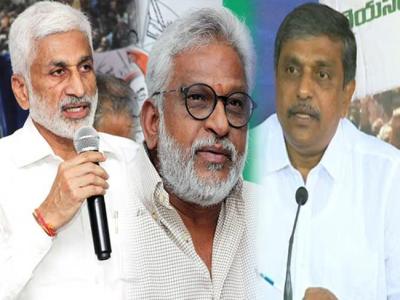 In a major move aimed at streamlining the party's chain of command and improving the communications within the party, Chief Minister YS Jagan Mohan Reddy has allocated key organisational responsibilities to three key leaders.
The move is aimed at strengthening the organisation. Accordingly, Rajya Sabha member and general secretary V Vijaysai Reddy would now take care of the affairs of Srikakulam, Vizianagaram and Visakhapatnam districts, while YV Subbareddy, who is the TTD chairperson, would be taking care of the twin Godavari, Krishna, Guntur and Chittoor districts. State Government's advisor Sajjala Ramakrishna Reddy will be monitoring the activities of the party in Rayalaseema, Nellore and Prakasam districts.
In addition, Sajjala Ramakrishna Reddy will be the chief coordinator for the central party headquarters, while Vijaysai Reddy will be incharge of all the party affiliates. The move will bring better coordination and greater flexibility to the organisation in the state.