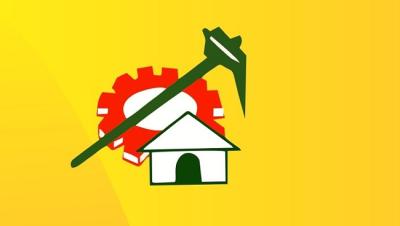 Why are the TDP worthies in Chandrababu's home district of Chittoor worried? They are worried because their unbridled corruption during the TDP rule is now coming back to haunt them. The way the TDP worthies siphoned off funds and diverted government largesse in utter disregard for rules is now turning out to be a millstone around their neck.
With the YSRCP government preparing a comprehensive report on the issue and launching action, the TDP leaders are now jittery. If sources are to be believed, an MLA of the party has rushed to the agriculture department officials to 'settle' the matter.  MLA G Srinivasulu is reported to have met the district agriculture officer to look for escape routes.
In 2015-16, the then TDP government had issued tractors, Rotovators, seed loaders and other equipment  to the farmers associations at 75 per cent subsidy.  As many as 470 units were distributed. All these disbursals were done under the aegis of the Janmabhoomi committees.  It was later found that the  TDP leaders had sold the tractors at higher prices to others.  This was rampant in Chandrababu's home turf. Now with the YSRCP government coming down heavily against these corrupt practices, the TDP leaders are running for cover.