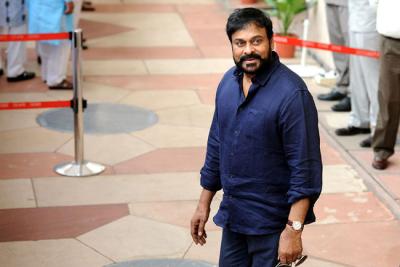 As many people know, Megastar Chiranjeevi will be celebrating his birthday on 22nd August. Even if he doesn't celebrate, his fans will definitely make it a memorable day for everyone as they arrange a grand event every year. But it is going to be different this year due to the crisis situation we are facing.
Fans do a lot of social service on the occasion of their hero's birthday like distribution of rice or donating blood. This time, they decided to help the theatre staff in the two Telugu states who are facing financial hurdles from the last three months. They will be distributing rice, vegetables, sanitizers and financial support to them by following the footprints of Chiranjeevi as per the sources.
Fans are expecting nothing big from their hero this year as they know that there are no shootings from the past three months. But they may feel elated if a look or a glimpse of Chiranjeevi's look comes out from 'Acharya' Let us wait and see if there is any surprise on 22nd August or not.