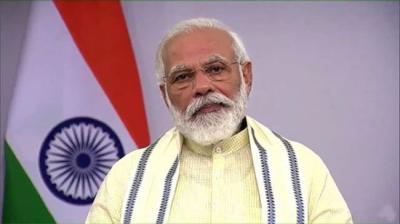 Marking the end of the existing and fifth lockout aka Lockout 5.0, Prime Minister Narendra Modi addressed the countrymen in his speech that lasted for only 18 minutes.
In his speech, PM Modi announced 'One Nation – One Ration' and stated the PM Gareeb Kalyan Anna Yojana will be extended till the end of November with an expenditure of over Rs 90,000 crore.
Modi went on to say that,  in the period of three months, Rs 31,000 crores were deposited in bank accounts of 20 Crore beneficiaries who hail from poor families. Along with this, Rs 18,000 crores were deposited in the bank accounts of over 9 Crore beneficiaries.
Talking about the pandemic situation, PM Modi maintained that, India is in better condition compared to other nations with timely decisions and measures playing a vital role.
PM Modi ended his fifth speech by thanking the honest taxpayers and hard-working farmers, who helped the government to bestow food grains and support for the poor people.