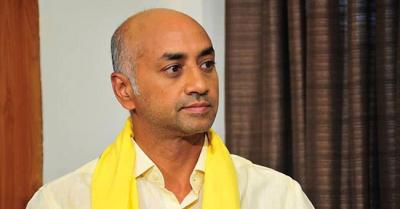 In a super jolt to Telugu Desam Party(TDP) MP Galla Jaydev who represents the Guntur constituency, the Andhra Pradesh government led by CM YS Jagan Mohan Reddy took back 253 acres of land allotted to 'Amara Raja Infra Tech Limited'.
The Andhra Pradesh government issued an official statement in this regard. In the statement, the government maintained, the company failed to uses the allotted lands and invest Rs 2,100 crores as told earlier.
With the company didn't use the entire land and provide employment opportunities for 20,000 people the government decided to take back the lands. So far the company provided only 4310 jobs, which is not even one-fourth of the promise made by the company.
The company was allotted the 483.27 acres of land under Andhra Pradesh Industrial Infrastructure Corporation(APIIC) and the conglomerate company utilized only 253.61 acres of land.