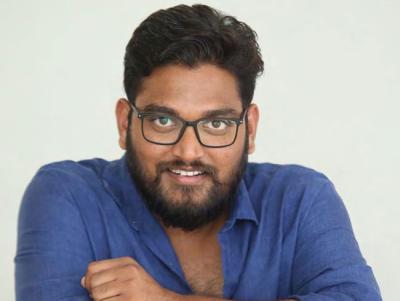 'C/o Kancherapalem' is considered one of the best films in recent times and it received a lot of critical acclaim. People who watched the film fell in love with it. Director Venkatesh Maha got a lot of fame with his debut film and even star heroes promoted this flick. Despite that, he recently criticized star heroes for not showing interest in working young directors.
He made some bold statements that most of the stars do not have the capacity to understand detailing and stated that they do not know what it is to be hungry for something. He said, "Why don't stars say honesty that they don't want to work with us instead of giving reasons and justifications that aren't right?" His next film 'Uma Maheshwara Ugra Roopasya' is up for release now.
There are some people who are criticizing him saying that he cannot expect to work with star heroes if he cannot deliver what they expect and they can choose whatever the film they want. They are giving the examples of 'Nijam' in Telugu and 'Bombay Velvet' in Hindi where talented so-called new-age directors are given chances by the star heroes but the directors failed badly. While people are entitled to have an opinion, Venkatesh Maha's statements have raised a lot of discussion among the Tollywood circles.