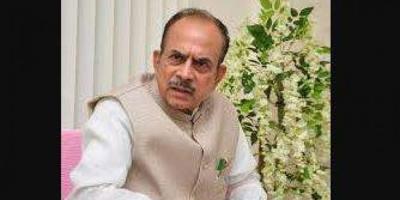 With the Telangana Home Minister Mohammed Mahmood Ali testing positive for the respiratory disease and shifted to hospital for further medication, the authorities tested his family members too as a precautionary measure.
The pandemic tests declared his family members positive for the virus. It is believed that the Home Minister's son Mohammed Azam Ali Khurram and grandson  Mohammed Furqan Ahmed were also got infected with the fatal virus.
Mahmood Ali's son  Mohammed Azam Ali Khurram who has been in home-lazaretto as a precautionary measure was shifted to Apollo Hospital where the Home Minister has been treated.
The Home Minister might have contacted the virus from his gunman. After his security personnel testing positive for the virus, the authorities tested him and was also admitted to Apollo Hospital accordingly.
He is not the only leader from TRS to test positive. Earlier, lawmakers Muthireddy Yadigiri Reddy, Bajireddy Govardhan, and Ganesh Guptawere tested positive for the virus