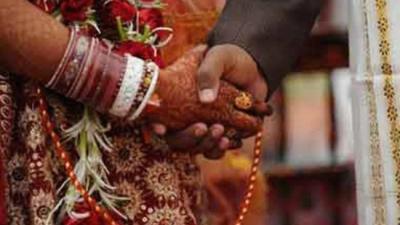 Raising many fears and concerns about the spread of the ongoing pandemic, more than 90 people who attended a wedding ceremony got infected with the virus. Authorities are fearing the community transmission with the latest development.
This shocking incident took place in Patna Village in Bihar. The groom, who works as a software engineer in Gurugram, succumbed to respiratory disease just two days after the marriage.
Authorities who were informed about this incident went into a tizzy with the attendees of the wedding getting infected with the virus. What's even shocking is that the 30-year-old groom was cremated without conducting pandemic tests reportedly.
Following this, the authorities started to contact tracing of other attendees who might have attended the wedding ceremony.
Some close circles stated the groom returned to his village from Gurugram for his marriage on the 12th of May. Despite him developing the symptoms of the virus, his family members went ahead with the wedding prep.
They have also violated the social distancing norms at the wedding ceremony by inviting more invitees as the norms clearly stress about limiting only 50 attendees to any celebrations.