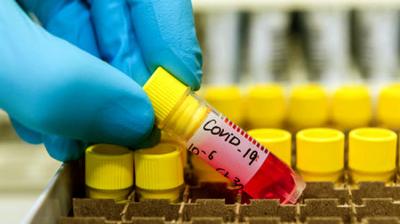 Singareni coal belt in Bellampalli is now in the grip of Corona. This small area in Mancherial is reporting many cases. As many as 31 cases have been reported in just one day. The latest score is that there are 42 Corona positive cases in this one area alone.
What is the reason for this massive spread? You would roll over the floor laughing if you know the reason for this spread. The real reason for the Corona spread in Bellampalli is that there was a brawl at the drinking water pipe. Recently, some people fought over water-sharing from a public tap. This turned into a huge brawl. The people then called for a kangaroo court and local elders mediated between the people involved in the brawl. One of the person, who mediated, had the virus.
Later, he developed symptoms and was tested positive. Soon, 30 people, who came in contact during the mediation, tested positive. The village elder then went to a private hospital for treatment. As a result, the doctor and seven others became infected. They too later tested positive.
Now, as many as 78 persons, who came in touch with the village elders have been tested. At least 42 have tested positive and are under treatment. Even those who tested negative, have been advised home quarantine.