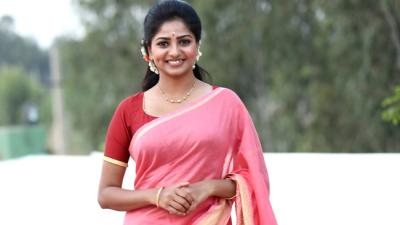 Many actresses from North enter South Indian industry and disappear within a span of 2-3 years. But there are a few beauties down South who have been in the top league for many years. They act in all the industries in South India and prove their mettle. Nayanthara worked in all the four languages, Trisha and Keerthy Suresh did films in three languages and so on.
In the same way, a Kannada beauty is now trying to get offers in Tollywood. She is a star heroine in Kannada film industry.
She reportedly has the same level of craze in Kannada like what Samantha has in Telugu. Her name is Rachita Ram and she has a huge following in Sandalwood.
Despite being a star heroine in Karnataka, Rachita Ram is tying to get offers in Tollywood and especially from the young heroes. She was reportedly offered a role in Balayya-Boyapati film which she rejected. There is news that she even turned down an offer to work with Venkatesh. This Kannada star heroine is working with a new hero like Kalyan Dhev now.
It is to be seen whether our young star heroes give her some chances in Tollywood or not.