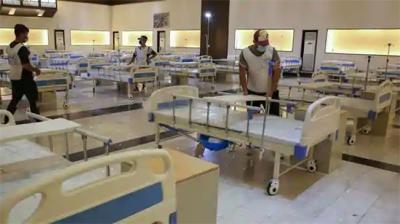 India reported 18,522 cases in the past 24 hours, taking the toll of the total infections in the country to 5,66,840. This marks the dip in the infections for the second consecutive day.
19,906 and  19,459 infections were reported on Sunday and Monday respectively, while the cases dropped by around 1,000 on today which gives a sigh of relief for the country.
On the other hand, 418 fresh casualties were reported in the past 24 hours, and the total casualties in connection with the respiratory disease mounted to 16,893.
On a brighter note, 3,34,821patienyts managed to recover from the ongoing pandemic in the country so far, while the total active cases in India stood at 2,15,125. The difference between active cases and recovered cases reached 1.19 lakh which has been increasing day by day.
As per the Indian Council of Medical Research(ICMR), a mammoth  86,08,654 samples were tested for the dreaded virus in the country so far, while 2,10,292 samples were tested on Monday alone.
Worldwide, the cases increased to 1.02 and 5.04 lakh people breathed their last breath battling the fatal disease. The data collected by the Johns Hopkins University stated the US continues to be the worst-hit nation in the world followed by Brazil, Russia, and India.