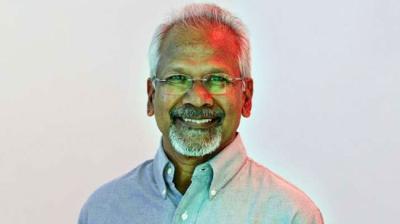 While countries around the globe are in complete lock down, the demand for OTT platforms and home entertainment has surged up. The Internet consumption has become a big issue now but this is the time for 'work from home' and staying indoors so there is so much time but so less entertainment!
The Kollywood busy men are also in the list of people consuming Movies, Web Series and almost exploring all the best of the shows on OTT platforms like Netflix, Amazon Prime and Hot Star.
Now the latest Director to join the crazy list of Web Content Makers is Mani Ratnam. It is said that he would soon do a Web Series for Amazon Prime on some mythological theme with 9 episodes.
Director Mani Ratnam will be the show creator and he is in search of directors from Tollywood who can pull off his dream. All the 9 episodes will be directed by 9 directors. It remains to be seen who all that lucky directors would be? Because working with Mani Ratnam is always a dream for all the people in creative business. Let's wait for few days so that the list of directors could be out!