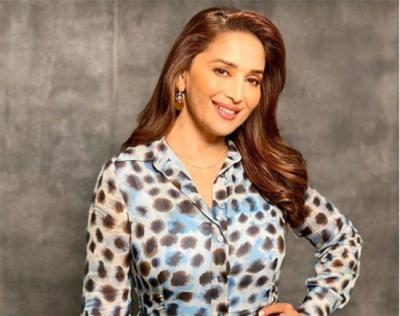 The damsel Madhuri Dixit knows no bounds at all when dancing on screen. The actress is famous for traditional dressing in almost all her films and her superb dances made her the wanna be actress in those days.
Recently the actress was seen  revealing the reason as to why she couldn't star in a Amitabh Bachchan film. Interestingly those were the days when the actors and actresses worked on good will more than the clauses.
 It was Anil Kapoor who gave the flop actress in Madhuri a revival with back to back hit films and they were the best pair in Bollywood then! It was Anil who objected Madhuri and said her not to star in a Bachchan film as he was the one who gave her the needed break! Hence Madhuri also went with the good will and trust on Anil Kapoor and thus ended up not staring with Amitabh.
It was the only regret Madhuri has in her great career in Bollywood and the actress is still doing content driven films like Bucket List of late! Let's see if any director brings this pair on screen?