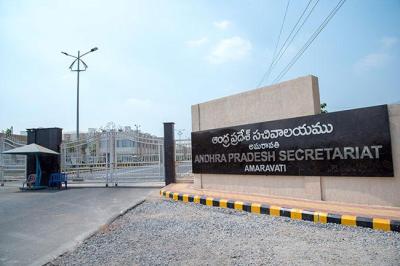 The spread of the virus creating many fears and concerns at the Andhra Pradesh Secretariat as five fresh cases were reported in Secretariat. What's even shocking is that newly reported cases include CM Jagan's driver and a key official.
With the new addition of cases, the total infections in the Secretariat reached 10. It has been reported that a driver, service provider in RTGS, and a data entry operator were infected with the virus.
Following this, the authorities have been taking all the safety and precautionary measures so that the virus is not spread further. The entire Secretariat building is being sanitized.
Earlier the employees who work in the 3rd and 4th blocks were asked not to come to the office with two employees working in these blocks getting infected with the virus.