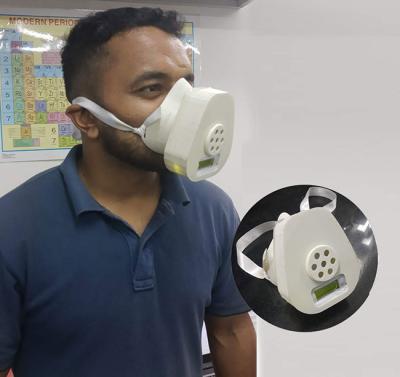 With the ongoing pandemic, our lives experienced a lot of changes, and following social distancing and wearing medical masks is surely one of them. Most of them face difficulties in breathing while wearing medical masks.
To counter the breathing problem (Lovely Professional University (LPU) scientists came up with an algae-based 'respirator' that makes breathing easier. The respirator can be used as a multipurpose one.
The respirator is made in a way that the algae conducts photosynthesis and removes the carbon dioxide and other air pollutants and produces beneficial oxygen. This eases breathing while wearing this mask.
'Oxigeno' the respirator comes with a four-layer and provides instant relief to those who wear these respirators. This respirator mainly turns helpful for the frontline workers who face a lot of difficulties wearing the medical masks for a longer period.
The respirator filters 99.3 percent of the harmful gases and polluting particles in the air and increasing the level of oxygen passing through the unique respirator. The researchers have already filed a patent for the respirator which will be costing around Rs 3,600.
image.png