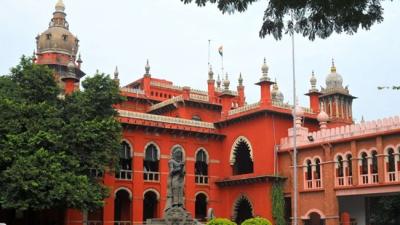 In a shocking development, three justices of the Madras High Court were infected with the dreaded virus. As a result, the court decided to hear only the select cases that too through video-conference.
From now on only the two-judge and three single justices will be hearing the cases through video conference from their houses and the new changes will be active from Monday.
This move came after the court decided to limit the court staff in the official work. This move is not restricted to Madras High Court only as the subordinate courts will also follow this rule.
Restrictions were imposed on the entry to the Madras High Court premises till the 30th of June. The High Court resumed the court hearings from the 1st of June which were halted in the lockout period.