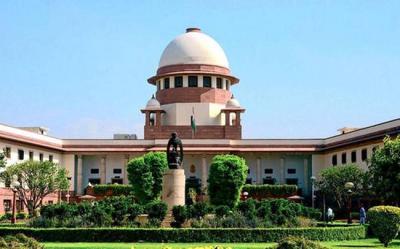 The Supreme Court shocked the AP government headed by CM YS Jagan Mohan Reddy and ruled out to remove the party colors from the Village Panchayat offices and gave four weeks to remove the colors.
While giving the verdict on the building colors the apex court said that if the government failed to remove the party colors in four weeks, contempt of court proceedings will be taken against the government.
The advocate who represented the AP government said that adding the fourth colour to the buildings will not resemble the colours of the ruling YSRCP flag. But the court did not consider the contention.
The petition on the colors of the buildings reached the Apex court with the AP government knocking the doors of the supreme court challenging the High Court's order to remove the colurs.
Earlier the HC also reciprocated the same judgment and directed the AP government to remove the party colours. However, the government moved the Supreme Court in this row.