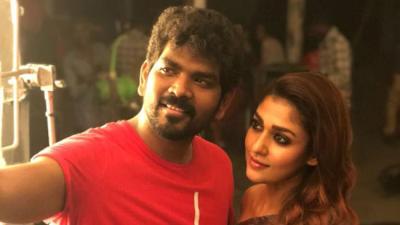 Actress Nayanthara has her career going in a full swing. She has already acted in almost all of the southern languages and covered all the big actors. Her professional life is full of colours but her personal life itself is lacking colours!
Yes,the actress has dated two film personalities Simbu and Prabhu Deva before settling on to Vignesh Shivn. The love affair with Simbu got abruptly ended and went till marriage but got cancelled with Prabhu Deva. It is after these heartaches she found Director Vignesh Shivn and while acting in his movie 'Naanum Rowdy Thaan' she fell in love with him. This was a secret until then but once it got revealed on social media these two love birds started touring the World together.
Of late there were rumours from Kollywood about Vignesh-Nayan marriage. Vignesh's parents are said to be forcing him to get married and settle down. It is believed that Vignesh even asked Nayan to take a decision on tying the knot for which she was forced to say 'Yes' this time.
Rumours are flooding the Internet that if everything goes well in this relation, Nayan would soon get married in a low-key private ceremony ver soon!