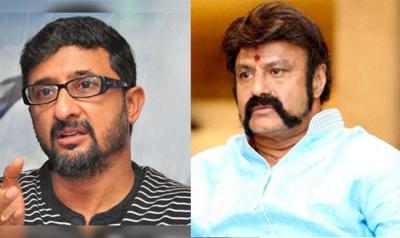 Nandamuri Balakrishna's comments have definitely ignited a fire among the industry. He expressed his displeasure over not inviting him for the meet with the government and everyone started to take side over this issue and here is what director Teja has to say.
He took a sensible approach in this issue as he said that nobody needs to be invited if it's a personal call and it happened a lot of times before with some industry biggies and they were sorted out quickly. But he added that it is crucial to include all the important people in the industry if the issue concerns the future of Tollywood and stated that they should have invited Balakrishna.
Director Teja is always known for his straight forward nature and this time to he said his opinion clearly with no confusion. The comments made by Balakrishna are causing a lot of ripples across the industry and we need to wait and see how far this goes. What is your opinion on this issue?