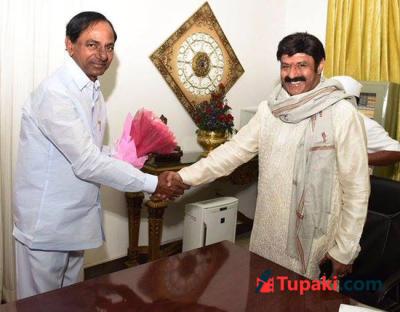 Balakrishna's comments over not inviting him for the meeting with Telangana government are going viral now and he gave a special interview explaining a lot of things. It is currently trending and he spoke on various issues and the most interesting part of it is about KCR, Nagababu and land issues.
Speaking on Nagababu's comments, Balakrishna laughed it off and said that he doesn't want to talk about those. He added that Nagababu is doing all the talking and not him.
Responding on the rumours of differences between him and Telangana CM KCR, Balakrishna thrashed those rumours straight away. He said that had a good relationship and added that the Telangana CM always showed fatherly love towards him. He stated that KCR has nothing to do with him not being invited for the meet and clarified that it is definitely not the reason.
But the Nandamuri's senior hero decided to not answer the 'land deals' question and stayed calm. He opined that people should give respect and then take respect from him.