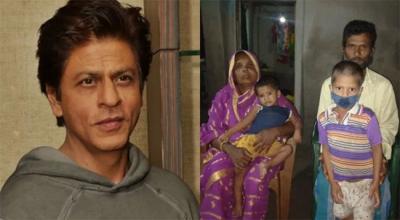 Amid ongoing crisis, the migrants are severely affected and many have lost their lives while heading back home. Recently, a heartwrenching incident took place in Muzaffarpur, Bihar where a child was seen pulling his dead mother lying on the ground at Muzaffarpur railway station. This incident went viral across the country and many felt sad for what happened.
Bollywood star actor Shah Rukh Khan responded to this incident and his Meer Foundation shared a picture of the child with his grandparents and said it will be looking after his well-being.
"#MeerFoundation is thankful to all who helped us reach this child, whose heart wrenching video of trying to wake his mother disturbed all. We are now supporting him and he is under his grandfather's care," Meer Foundation tweeted.
King Khan lost his father when he was very young and his mother died 30 years ago. So, he knows the pain of losing a parent.
"Thank you all for getting us in touch with the little one. We all pray he finds strength to deal with the most unfortunate loss of a parent. I know how it feels...Our love and support is with you baby," Shah Rukh tweeted.