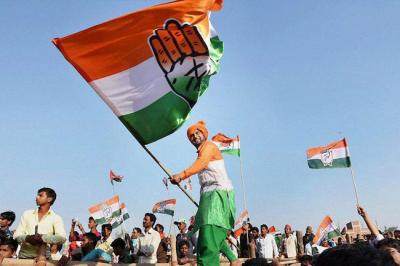 The Congress is down in Telangana. It is out of power for the second consecutive term and there appear to be no immediate chances of revival. Despite all this, the bickering is still on and the leaders are working at under-cutting one another.
Take for instance Sangareddy MLA Jagga Reddy's nasty comments on Revanth Reddy. The high command has already decided to continue Uttam Kumar Reddy as the PCC chief in Telangana. Yet, Jagga Reddy chose to attack Revanth Reddy. He said that the party should not make Revanth the PCC chief. This is surprising he chose Gandhi Bhavan for airing his opinions.  Meanwhile senior leaders Damodara Raja Narsimha, V Hanumanth Rao and Ponnala Lakshmaiah met the other day to question the high command's decision to continue with Uttam Kumar Reddy.
If the leaders squabble this way and work at cross purposes, the party is doomed in Telangana. With KCR going very strong and winning perception battle quite easily, the Congress should actually get its act together and work with single minded focus. Unfortunately, the Congress DNA, it appears, is made to divide and re-divide.