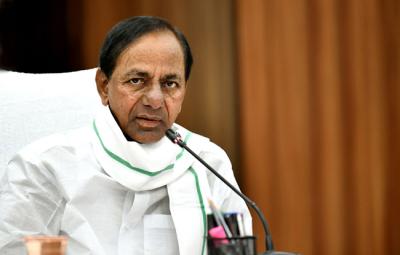 Despite having a strong leader, the ruling TRS in Telanganai is riven by dissensions. The leaders are clashing at the constitueny level and in fact, are working at cross purposes. The groupism is causing lot of problems within the party.
For instance in Kalwakurthi assembly constituency, the TRS is divided into two groups. Both the groups are led by legislators. One group is led by local MLA Jaipal Yadav, while the other group is led by MLC KasireddyNarayana Reddy. Both the groups are organising rial press meets and rival protests. Not just that, the supporters of both the groups are issuing statements criticising the other. The rivalry, according to party watchers, has its roots in the 2018 assembly elections.
Both wanted the MLA ticket, but Jaipal Yadav managed to pip past Reddy.  Since then, there has been a battle of one-upmanship in the constituency. Recentl, Reddy roped in a couple of prominent Congress leaders and joined them into the party. But, he did not even care to inform the local MLA. As if this was not enough, the TRS convener for Amangal and Amangal MPP too have moved closer to Reddy. All this is not to the liking of Yadav. So, he went to the Amangal mandal parishad office and conducted a meeting. During the meeting, he sat  in the MPP's chair. This led to a furore.
Sources say that KCR is keeping a watch on both the legislators, but largely kept silent so far. He has already taken note of the acts of omission and commission on the part of both the leaders and is said to be waiting for the right time to strike.