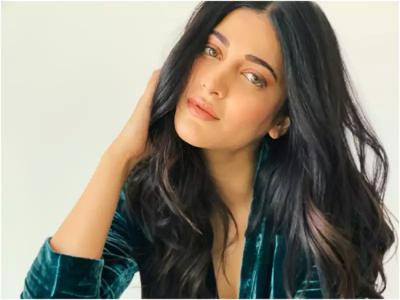 Shruti Hassan is a woman of many talents. She is an actor, singer, lyricist, poet and also a good dancer. A person with these many talents usually finds it tough to focus on one particular thing and it looks like Shruti is facing the same problem now.
Shruti entered the film industry as an actress in 2011. She made a few songs before that but she started to rise as a star actress after 'Gabbar Singh'. Not just in Telugu but she became a star in Tamil and Hindi as well with super hit films under her name. At a time when her career is going in top gear, Shruti decided to give it a break and focus on her musical career.
She went on concerts and tours with her band for over a year or so and recently returned back to the film industry again. She lost her stardom in the meanwhile and tried so hard to grab film offers again. Her efforts paid off as she got film offers in multiple languages. She is currently working on 'Krack' in Telugu, another two films in Tamil and a Hindi project.
Sources say that the lockdown period has prompted her to pursue music once again and she is currently focusing on composing tunes and making songs in her free time. Hope she doesn't leave her film career hanging once again at this crucial time.