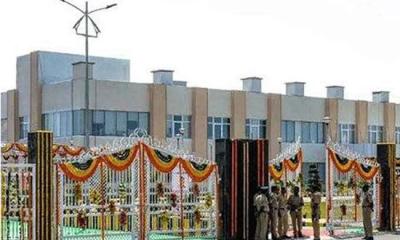 A tense situation arose at AP Secretariat with one of the employees who was brought to the state from Hyderabad in a special bus tested positive for the virus who was immediately shifted to the hospital.
The infected officer resides in an apartment in the Goli Vari Thota area of Mangalagiri which left the authorities in a deep shock. The authorities began to trace the details of people who might have come in contact with the person.
As a result, the other employees who came on the bus in which he came to Amaravati were sent to incarcerate as a precautionary measure so that the virus is not spread further.
The area in which he resides was kept under watch by the authorities and his neighbors and colleagues were also tested for the virus and asked the people to consult the doctors if they develop any symptoms of the virus.