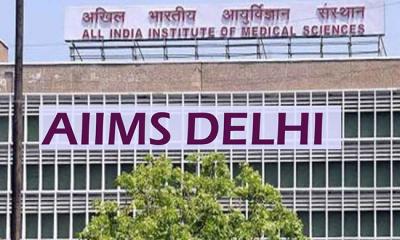 In what it could be a shocker, 11 healthcare staff members at the All India Institute of Medical Sciences (AIIMS) Delhi were infected with the dreaded virus and the total toll of the frontline workers who got infected with the virus at the AIIMS reached 206.
Talking about the same, Medical Superintendent at the AIIMS Delhi Dr. DK Sharma said that they are taking all the required safety measures and precautions towards the healthcare workers.
After the authorities found out that the frontline workers were infected with the virus they were sent to the closet so that the virus is not spread further. Authorities also began to trace the details of the people who came in contact with them.
More restrictions and measures were being implemented at the AIIMS like making the use of safety masks in the hospital premises along with the emergency and in-patient wards.