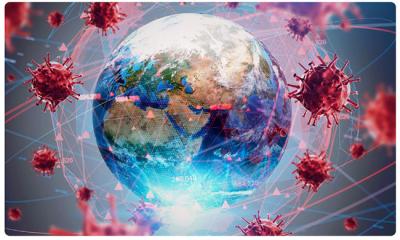 The novel coronavirus originated from the Wuhan Province of China is spread to more than 200 nations across the nations and the positive cases and the fatalities connected with the virus are growing rapidly.
Globally the toll of the positive cases stood at 58,60,213 with claiming 3,60,049 lives so far. On the other hand, 25,40,993 patients managed to recover from the virus so far.
The United States continues to be the worst-affected nation in the world with reporting 17,12,816 cases which translates to one-third of the total cases worldwide.
UK, Italy, France, Spain, Brazil, Belgium, Mexico, Germany, Iran, India are the top ten worst-affected nations in the world. India turned out as the ninth worst-affected nation in terms of the cases.
Turkey is the tench worst-affected nation while the Dragon country China from where the virus is rooted restricted to 14th place raising many questions on the data revealed by the authorities.