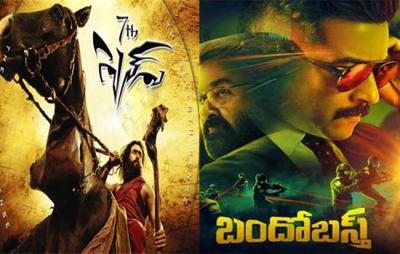 The deadly virus is ringing danger bells by taking lakhs of lives across the globe. The virus is gradually increasing in India and daily thousands of people are being affected by the virus. Meanwhile, several viral topics about this virus are circulating on social media and one such interesting topic which became most viral is about Suriya's films on Virus and Locust invasion.
No one forgets Suriya's Seventh Sense film which was directed by Murugadoss. This film was made on a deadly virus which kills thousands of people. Another film of Suriya is on Locust invasion titled Bandobast. In this film, a cruel business tycoon lets loose lakhs of locusts to destroy agricultural crops spread over a large swathe of land.  
Interestingly, we can see the same incidents happened in real life where the virus and locusts have been raging on the people. So, his fans are posting the related videos of these incidents and comparing them with Suriya's movies. Now, this has became a trending topic on social media.