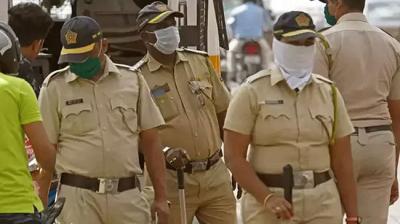 Maharashtra continues to suffer from the dreaded virus originated from the Wuhan Province of China as 131 policemen were infected with the virus while two of them succumbed to the virus.
Maharashtra is the worst affected state in the country in terms of cases with 56,948 which translates to one-third of the total cases in the country.1897 people lost their lives to the virus so far.
With the newly infected policemen, the total toll of the infected police in the state reached 2095 and 22 of them breathed their last breath battling the fatal virus, while 897 of them recovered from the virus and got discharged from the hospitals accordingly.
Talking about total cases in the country the count stood at 158,333 with more than 6,500 fresh cases in the country in the past 24 hours. On the other hand, 194 people succumbed to the virus in the last 24 hours taking the toll of the fatalities to 4,531.